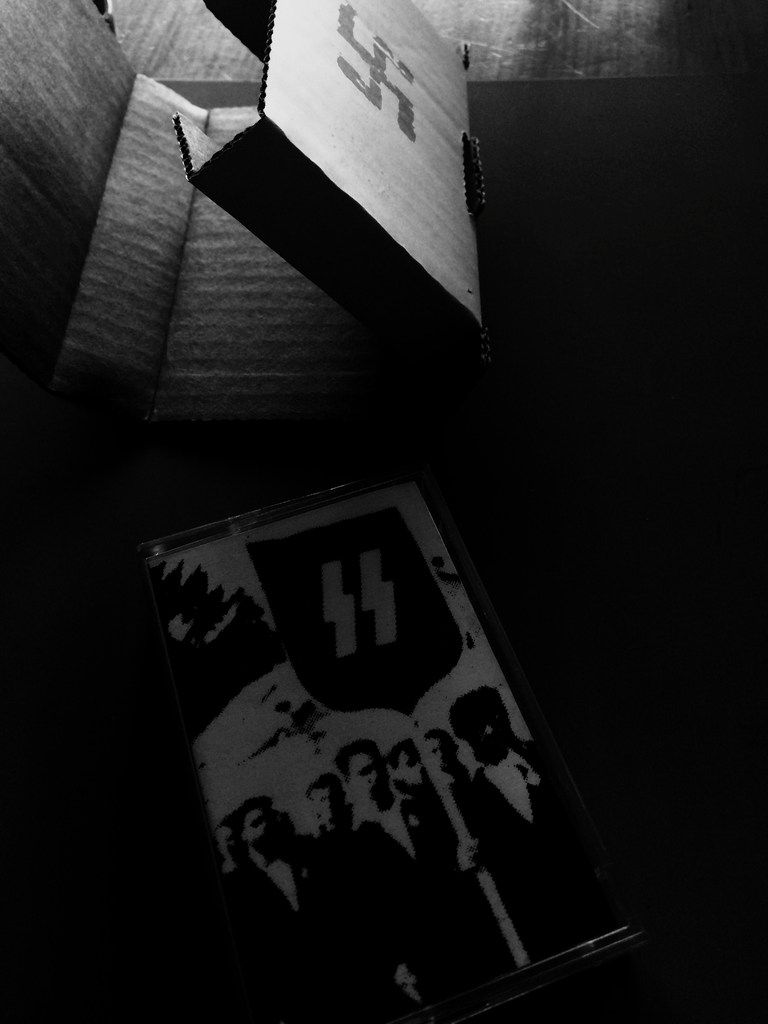 THE FINAL NEWSLETTER IN THE 2015 D&O NEWSLETTER SERIES HAS BEEN SENT OUT AND SHOULD ARRIVE SHORTLY TO YOU.
THIS MONTH'S MIXTAPE WAS CURATED BY THE EDITOR OF NIGHT OF THE LONG KNIVES ZINE AND WENT OUT TO A FUCKING SICK FUCK.
TRACKLIST
SIDE A
STRENGTH THROUGH JOY-DOMINIONS BEHIND THE SUN
VOTHANA-INTRO
VOTHANA-PHAN TU UU TU
WEHRHAMMER-TANZANIA IN DEN WAHNSINN
BLOOD AXIS-LORD OF AGES
OUTRO
SIDE B
WOLFNACHT-SIEHST DU IM OSTEN DAS MORGENROT?
FUNERAL-CORONATION IN PURE BLASPHEMY
SEIGNEUR VOLAND-ET AUTRES GERMES DE POURRITURE
SCORPION WIND-ROASTED CADAVER
TARIHAN-WO DIE ALTEN WALDER RAUSCHEN
COMMAND-DAS MARSCH ZU KAMPF/SOUTHERN NATIONAL-SOCIALIST
ABSURD-YMCA